The week ahead, from May 29 to June 4, 2023, promises a cosmic whirlwind of emotions, opportunities, and revelations. Amidst the chaos, the cosmos offer a chance to embrace love, romance, and pursue our biggest dreams. With a powerful Full Moon in Sagittarius approaching, it's time to set intentions and aim for what we truly desire. Supported by the harmonious Moon trine Mars aspect, success is within reach.
However, certain transits, like the Moon opposite Jupiter or Moon opposite Mercury, may present communication challenges, whether in the workplace or within intimate relationships. While not destined for conflicts, this week provides opportunities to learn more about our loved ones, which can either strengthen or challenge the foundations of our relationships.
The theme of acceptance resonates strongly throughout all the zodiac signs this week, thanks to the transformative transits of Moon trine Venus and Mercury conjunct Uranus. It's perfectly natural to experience mixed feelings of determination and doubt. Embrace these emotions and trust the process, as this week harmoniously brings them together, allowing us to navigate them more effectively. Remember, second chances are abundant during this time, so if initial attempts falter, perseverance will lead us to success.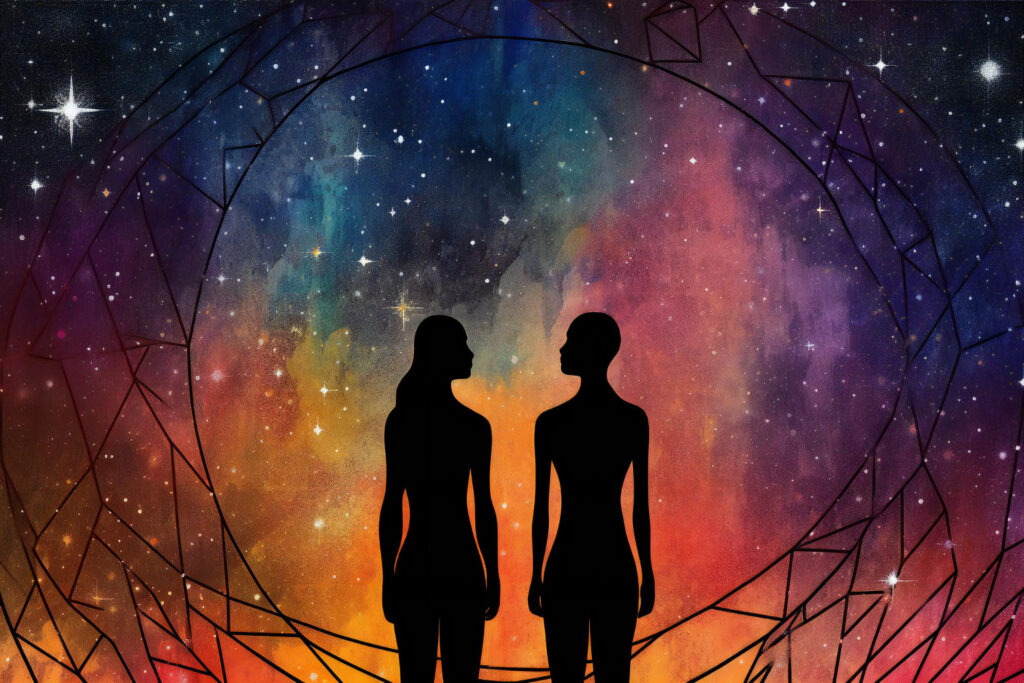 Now, let's delve into the weekly horoscope for each zodiac sign:
Aries: This week, your quick actions and courage will yield fast results. Trust your instincts and take charge. The cosmic energies provide unwavering support, making you unstoppable. Embrace opportunities to make a positive impact, as your leadership qualities shine through.

Taurus: Delivering news that may disappoint a loved one weighs heavily on your heart. Seeking change and growth, you wonder if your partner is ready to embark on this transformative journey with you. This week will shed light on the strength and commitment of your relationship, bringing clarity to your shared aspirations.

Gemini: Your ability to provide support and uplift others will be celebrated this week. Your generosity and empathy bring joy to those around you. By nurturing your friendships and giving freely, you create a positive cycle of love and abundance in your life.

Cancer: Romantic attention takes center stage in your life, bringing a renewed sense of happiness. Use the power of the upcoming Full Moon in Sagittarius to manifest your deepest desires. Dare to dream big and believe that your wishes can come true.

Leo: You have a chance to live out a significant dream or ambition this week. Trust your instincts and seize the moment. Timing is crucial, and hesitation may cause delays. Embrace courage and take decisive action to ensure your success.

Virgo: Embrace your inner child and approach the week with a sense of wonder. Explore new interests and be open to exciting possibilities, including the potential for a new love connection. Fearless and adventurous, embrace the joy and fun that come your way.

Libra: Recognize the importance of making a move and taking advantage of a fleeting opportunity. Share your wisdom and insights with others, as your guidance can positively impact their lives. Time is of the essence, and your decisive actions will yield promising outcomes.

Scorpio: Your ability to make swift decisions sets you apart this week. While others may hesitate, you trust your instincts and take the reins. Your self-assuredness proves to be the right approach, and you accomplish what needs to be done.

Sagittarius: This week empowers you with a sense of resolution and strength. You know what you want, even if you have to pursue it alone. Embrace your independence and trust that you can thrive in solitude. Let nothing dampen your spirit and keep aiming for your dreams.

Capricorn: There is a magical aura surrounding you this week, enhancing your charm and seductive power. Utilize this energy to encourage your romantic interest to open up. Trust in your ability to guide them out of their shell and relish the enjoyable moments that lie ahead.

Aquarius: Though your plans may face disruptions, you find solace and productivity in solitude. Use this week to reflect and prepare for significant changes on the horizon. Embrace the transformative opportunities that await you, as you gear up for a summer of transformation.

Pisces: This week holds great significance for your future. Complete important work-related tasks that may serve as a turning point in your career. The cosmic energies push you to make bold decisions, shaping the path ahead. Choose wisely, as your actions now will reverberate throughout your life.