As we delve into the week of May 15 to 21, 2023, it's time to uncover which five Chinese zodiac signs are set to experience a stroke of good fortune. Could you be one of the fortunate few? But first, let's explore the overarching message that applies to all signs during this period. Unbeknownst to you, you are gradually but surely progressing toward a brighter future.
For some, this journey will lead to the discovery of their soul tribe—a group of like-minded individuals who will play a significant role in their lives. Others will finally establish a nurturing environment for their creative endeavors and talents to thrive. Believe in yourself and your abilities, for pessimism can be your greatest adversary.
If you find yourself torn between choices or caught in a love dilemma, reading this week's love horoscope tailored to your zodiac sign could bring clarity and guidance. Additionally, pay attention to those sparkling moments of inspiration that come your way. Ignoring them or succumbing to procrastination will cause them to fade away forever. Strive for a balance between rest and work, enabling you to act promptly when the time is right.
Now, let us turn our attention to the five Chinese zodiac signs that are poised to experience an extra dose of luck in the week of May 15 to 21, 2023.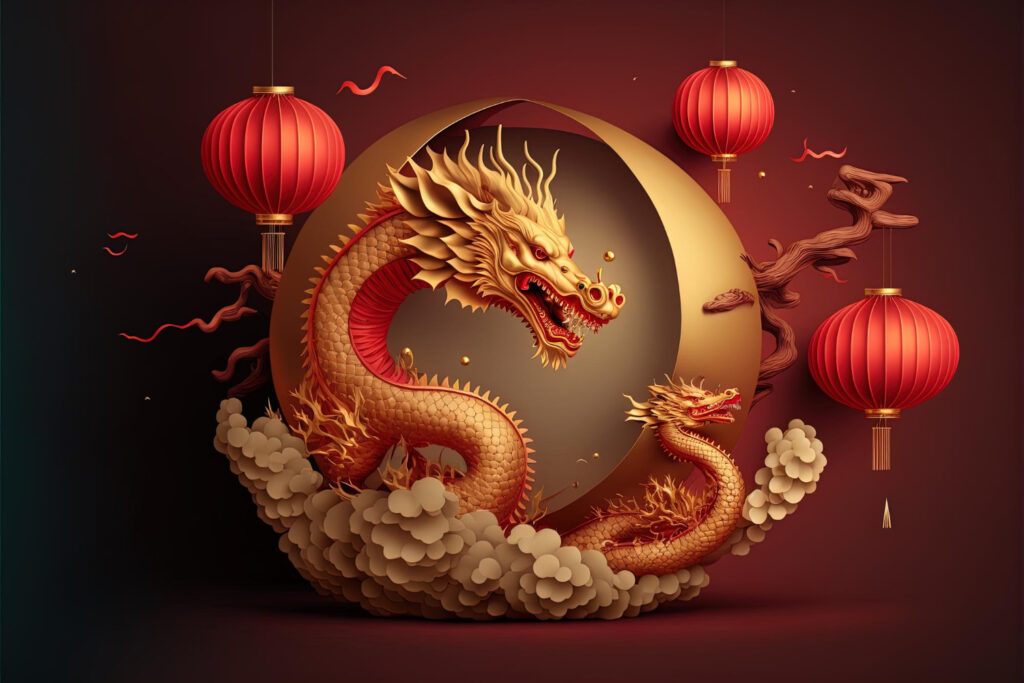 Fortunate Five: Chinese Zodiac Signs with Luck on Their Side from May 15 to 21, 2023
Ox (1937, 1949, 1961, 1973, 1985, 1997, 2009, 2021)
Embrace serendipitous luck!
Ox, your luck shines brightly this week with a touch of serendipity. Stepping out of your comfort zone and embracing spontaneity will attract even more luck into your life. If you're currently on vacation, spending quality time with your loved ones, don't be surprised if you stumble upon an unexpected beach party or discover a hidden gem of a restaurant that becomes the talk of the town.
Your career also benefits from this fortunate streak, particularly if you and your team are diligently working towards completing a project or meeting a deadline. An office party may present opportunities for luck, so let your spontaneous side shine. Have fun, make people laugh, and don't hesitate to take the stage for some karaoke. The best moments often arise when we let loose and enjoy ourselves.
Dog (1934, 1946, 1958, 1970, 1982, 1994, 2006, 2018)
Internal reflections bring luck
This week holds a contemplative energy for you, Dog. Engaging in practices like journaling, self-care, and personal growth will gradually lead you towards transformation. While you may still be in the caterpillar stage, progress is being made in the right direction.
If you find yourself entangled in a lengthy legal battle, luck is on your side this week, and your lawyers will make significant headway. However, reaching a final resolution may not be within immediate reach. Instead of focusing solely on positivity, seize the opportunity to make the most of your luck and sway things in your favor. Fate can be unpredictable, and you don't want to regret not taking action when the time is ripe. Consider incorporating a simple candle ritual into your week for added benefit.
Pig (1935, 1947, 1959, 1971, 1983, 1995, 2007, 2019)
Fortune smiles upon your finances
The messages this week present a mix of opportunities for you, Pig. Financial matters, in particular, favor your luck, especially if you are a business owner or entrepreneur. Those involved in the stock market can expect favorable outcomes, surpassing their peers. However, exercise caution when presented with seemingly enticing but potentially risky investment schemes. Prioritize prudence and carefully evaluate loan options before making decisions.
Be wary of salespeople or even well-meaning family members who claim to have expertise in financial matters but may have simply stumbled upon good fortune themselves. Additionally, visiting an aunt or elder family member this week could bring about positive luck, particularly if you are seeking funding for your startup or entrepreneurial endeavors.
Rooster (1933, 1945, 1957, 1969, 1981, 1993, 2005, 2017)
Fortune in finances
Rooster, your financial luck shines bright this week as a result of your dedicated efforts in the past months or weeks. It's time to savor the fruits of your labor! If you have a family, share the good fortune with them through joyful family picnics and gatherings. Strengthening the bonds with your loved ones will bring added fulfillment. 
However, exercise caution when it comes to inviting new individuals into your circle of friends. Some may lurk as frenemies, waiting for an opportunity to see you stumble and fail. Others may appear friendly on the surface but have ulterior motives, seeking to take advantage of your kind nature and generosity. Be mindful, especially if you often foot the bill when dining out with friends.
Rabbit (1939, 1951, 1963, 1975, 1987, 1999, 2011, 2023)
Whispers of luck
For those welcoming a child into their homes this week, an abundance of luck and blessings awaits you. However, be prepared for sleepless nights and the challenges that come with caring for a newborn. Reach out to your parents or closest friends for support during this demanding period. Remember, you don't have to face it alone.
If financial constraints are present, don't succumb to pressure and splurge on a lavish party. True friends will understand your circumstances and won't take offense. Their support goes beyond superficial celebrations and extends to essential needs and practical help.
As a Rabbit, you may encounter unexpected meetings or receive subtle hints this week that open doors to promising ventures or events. It could be as simple as discovering a conference in your city that aids in promoting your business or being informed about potential budget cuts at work, allowing you to plan ahead and navigate any challenges that may arise. Stay attentive to these whispers of opportunity and use them to your advantage.