During the week of May 22 – 28, 2023, despite the disruptive energy of Mars, there are certain zodiac signs that will shine in love. While many challenges may arise, we have several positive transits, such as the Leo Moon, Moon conjunct Venus, Venus sextile Uranus, and Moon trine Jupiter, offering us constructive and loving opportunities. In the face of adversities, these lucky signs will choose to embrace love and emerge victorious. They are the unsinkable ones.
Rare Node transits will also provide ample opportunities for healing in our lives, particularly in matters of love. The conjunction of Jupiter and Node on the 27th will bring good news to couples struggling with their emotions, emphasizing the importance of intimate connections. Success in the realm of love is on the horizon during this conjunction.
As we approach the weekend, the Moon sextile Venus invites us to reflect on the fact that no matter the challenges we encounter during the week, we will conclude on a kinder and softer note. While kindness and softness may not play significant roles in the week's dramatic events, three zodiac signs refuse to back down. For Libra, Sagittarius, and Pisces, love, romance, and sweetness will rise to the occasion. These signs will navigate the storm with grace and skill.
In the week ahead, love will prevail, and these fortunate zodiac signs will experience the magic and resilience of their romantic connections.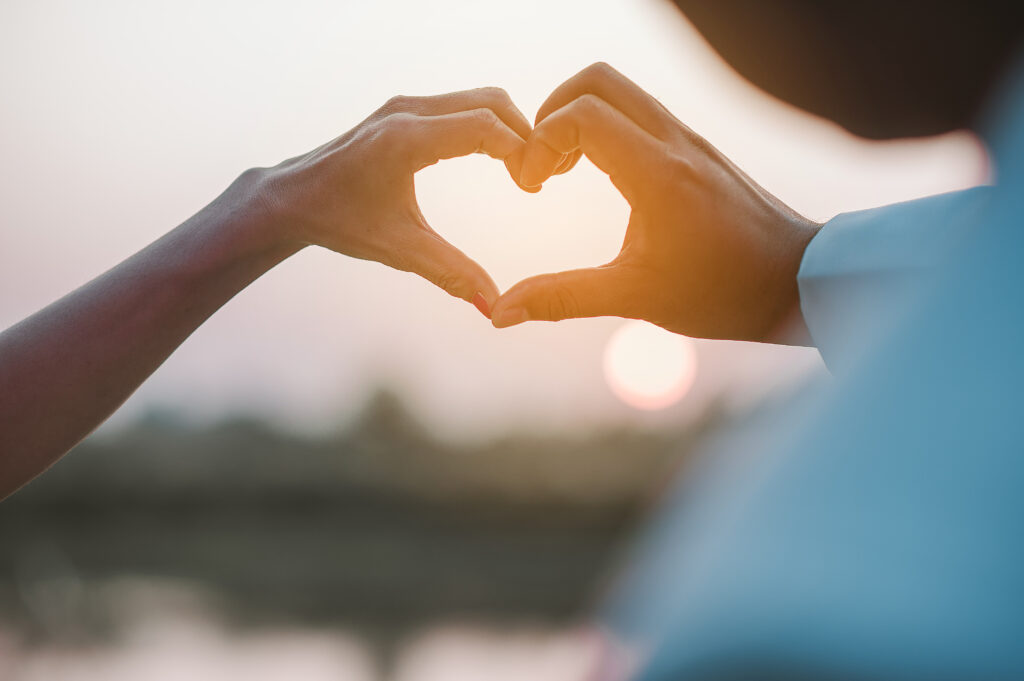 The Luckiest Love Horoscope for May 22 – 28, 2023
During the week of May 22 – 28, 2023, there are three zodiac signs that will experience exceptional luck in matters of love. Let's explore the fortunate romantic journeys of Libra, Sagittarius, and Pisces.
Libra (September 23 – October 22)
As a well-balanced Libra, you will showcase your strength and harmony in love this week. While challenges may arise in other aspects of your life, your love life remains untouched. External factors like financial troubles or job issues won't affect your relationship. You are aware that external forces can sometimes impact relationships, but you have the wisdom to navigate through them. Your self-awareness and ability to recognize and address potential troubles will guide your love life in the right direction.
Sagittarius (November 22 – December 21)
The energy of Mars may pose threats to your tranquility, but you won't let it shake you. In fact, you'll become even stronger by overcoming these challenges. During the week of May 22 – 28, you will quickly adapt and handle any obstacles that come your way. You refuse to allow minor issues to disrupt your love life. With your exceptional understanding of the Gemini energy, you maintain meticulousness and focus. Balancing your home life with your professional endeavors becomes effortless as you discern what works best. Your clarity, determination, and ability to separate and prioritize will lead you to success.
Pisces (February 19 – March 20)
Gemini season aligns you with the right path during the week of May 22 – 28. Your clarity of mind and decisive nature empower you to make crucial decisions. One such decision involves consciously avoiding any tension or hostile forces that may be present due to various Mars transits. You and your partner sense the underlying tension and proactively choose to create a safe space for your love. Despite potential dramas, you remain focused on your plan and effortlessly steer clear of any disruptions. You feel strong, vibrant, and protected, ensuring that your world remains peaceful and harmonious.
In the realm of love, Libra, Sagittarius, and Pisces will encounter exceptional luck and experience the joys of deep connection and emotional fulfillment during this transformative week.